Textures
Download zip file 41.6MB
Various leaf and flower textures I have gathered from around local parks. This package is still in development but currently contains 5 leafs, a tree stem containing multiple leaves, a flower, tree bark, a tileable bridge texture, and a duck (just for fun). Texture sizes range from 384x384 up to 4096.
These textures I provide free for anyone to use in their art or game projects. All that I ask is that you do not attempt to sell this package stand-alone or with any other texture packages.
---
Free Images
The following images are free for non-commercial use and cannot be redistributed unaltered as your own. Right-click on expanded image to save it.
Asteroid Animations
Royalty free asteroids, in 3 different size, textures, and shapes. Each asteroid contains 16 frames of rotating animation.
Download - 12.8MB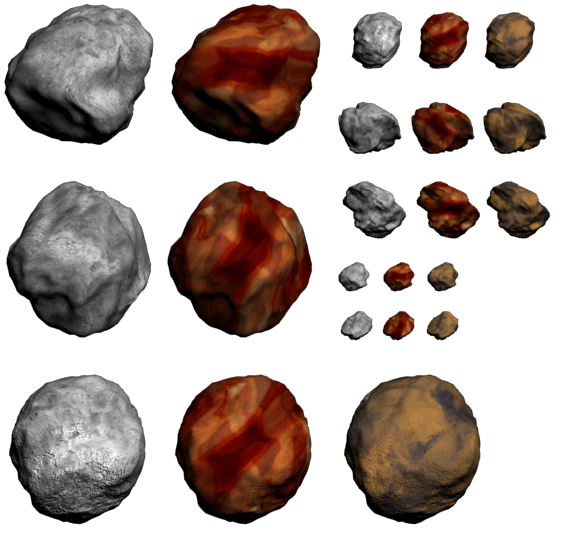 ---